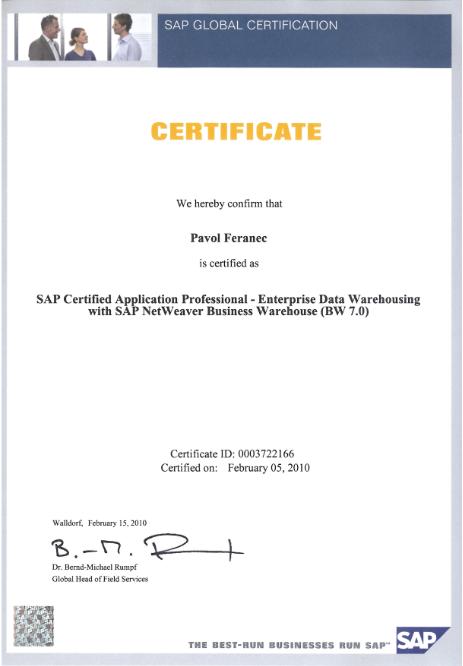 12 years of experience in SAP BW 3.5/7.0/7.3/7.4 on maintenance and implementation projects including 6 full life cycle projects.
Experience and training in HANA, BW on HANA.
Experience with BPS on implementation and maintenance projects, Experience with Integrated Planning including custom Planning functions.
Extensive usage of ABAP programming during all projects including ABAP Objects, AMDP and ABAP Web Dynpro technology.
Experience with SAP Backend as well as Front end tools - BEx Analyzer, Business Objects...
Focused on Performance optimization of ABAP Programs and BW objects.
Experience with design of Authorization concept for planning and reporting solutions.
Experience in areas of FI, MM, COPA, Logistics and HR.
SAP UI5, HTML5 and CSS3 programming.
Member of Mensa Slovakia.